As the cooler months arrive, there are a few simple ways to help maintain the condition and value of a residential property. These are routine tasks that take little time yet can preserve the quality of your home while improving energy efficiency.
If you are looking for a new house that requires minimal upkeep, consider working with Hallmark Homes Group – one of the top home builders in Montgomery County, PA. By following this checklist, a newly-constructed property can be prepared for Pennsylvania winters in no time.
Indoor Maintenance for Winter Months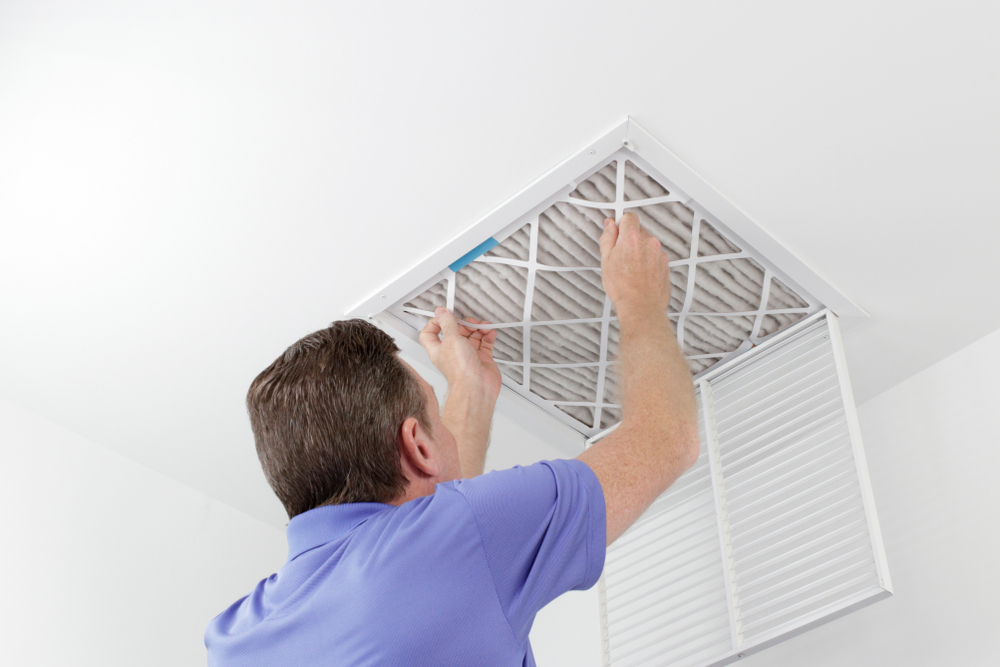 Since you will be using the furnace regularly during the winter months, it is essential to ensure the air ducts are free of dust and debris that may have settled over the summer. Vent covers can be easily removed and cleaned out with a vacuum cleaner hose extension. Also, after the first winter in a new home, replacing the filter on the air intake vent is routine. A clean filter can reduce energy consumption because the furnace does not have to work as hard to draw in air as it would with an old filter full of debris.
Remember to check your smoke alarms if you like to cut down on heating bills by using a fireplace or wood-burning stove. All new home builders in Montgomery County, PA, are required to place one on each floor, including the attic and basement. With a top-tier builder such as Hallmark, you will find state-of-the-art smoke detectors within 15 feet of each bedroom door and in hallways and shared areas such as the kitchen, living room and great room. Batteries in these units are expected to last six months and can be easily checked by simply pressing the "test" button on each alarm.
Ceiling fans are designed to either draw air upwards or push it downwards. During the winter, you want to switch the toggle on the housing hub so that the blades rotate clockwise. This will force the warm air from your furnace or fireplace, which tends to gather near the ceiling, back down into the room.
Playing outside in the winter wonderland is one of the season's great joys as the first snow falls. When it is time to come inside, you can protect your floors from the moisture tracked inside on the bottoms of boots with extra throw rugs. Placing these at the inside threshold of each outside-leading door can reduce moisture tracked into the home. Also, robust door mats for wiping feet outside each entrance can help remove snow from footwear before walking inside. 
Outdoor Maintenance for the Winter Months
Before the snow begins to build up, it is crucial to make sure your rain gutters are clear of debris. Even if this is your first winter in a new house, blowing leaves and twigs can create buildup in one autumn season. This way, as rooftop snow melts between storms, there will be no blockage which can lead to large icicles. Also, make sure all nearby trees do not have branches growing over the top of the building. Snow buildup can cause them to deposit additional debris and moisture onto the roof. 
Prep the Sprinkler System
If your landscaping design includes sprinkler-fed stretches of grass, it is important to drain this system before the first freeze. All new homes, especially those built by Hallmark, are constructed on a slight incline that slopes downward and away from the building. You can drain your sprinkler lines by turning the main water valve entirely off and then opening the drain valves at the end of each sprinkler zone. 
Like sprinklers, your garden hoses should be on your winter maintenance checklist. Once you unscrew the hose from the outdoor spigot, completely stretch it out across the lawn or driveway. Then, beginning at the uphill end closest to the house, start coiling up the hose into a near-circular pile. This will force the water out of the line and make it easier to transport to the garage or shed for winter storage. 
Caring for your Pennsylvania home during the cold months is as easy as following a routine winter home maintenance checklist. Contact us to learn more about new residential properties ready to welcome you home for the winter.