Montgomery County, often affectionately known as Montco, nestles in southeastern Pennsylvania, exuding a rich tapestry of history, culture and natural beauty. The area is dotted with picturesque towns, charming landscapes and an array of activities to dive into, especially as the foliage turns golden and the crisp fall air sets in. A key allure of this vibrant region is the seamless blend of pastoral serenity with urban conveniences—a reason Hallmark Homes Group chose to build its legacy of fine homes here. For those looking to embrace the fall festivities that Montgomery County offers, here's a curated list of must-visit events and attractions.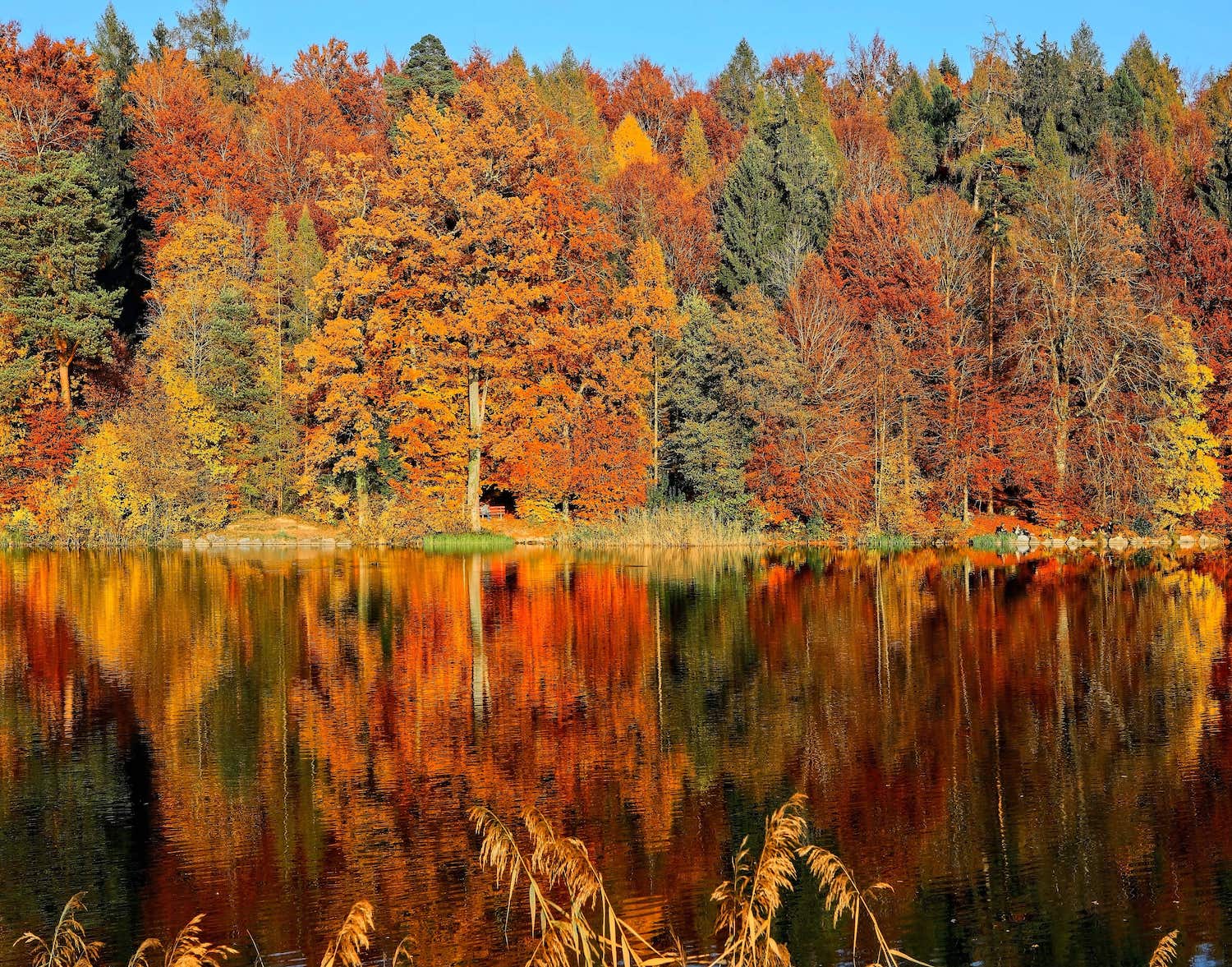 Northern Star Farm's Annual Fall Fest
Embrace autumn vibes at Northern Star Farm in Trappe. Every weekend from 10 a.m. onward, you can indulge in pumpkin picking, hay rides, navigating through a corn maze, pony rides, apple harvesting, games for adults, an Amish food truck, and so much more! Additionally, Northern Star boasts some of the county's most delectable fresh apple cider donuts.
Merrymead Farm's Fall Harvest Days
Merrymead Farm proudly presents its annual Harvest Days this October, and you're cordially invited! Secure your tickets at their booth to engage in a medley of activities, from navigating a cornstalk tunnel and taking hay rides to apple slinging and pumpkin painting. Don't miss the challenge of the 5-acre corn maze. And before you leave, drop by the farm's store to pick up an assortment of apples, apple cider, and their mouth-watering apple cider donuts!
Nor-View Farm Fall Fun Festival
Gather the family and dive into autumn celebrations at Nor-View Farm! The festival offers live entertainment, and an array of seasonal activities including a hill slide, corn maze, axe throwing, cow pie bingo, and flower picking. To top it all off, attendees can savor delicious treats and enjoy complimentary chilled apple cider.
Montgomery County Autumn Festival
Join the community in embracing the autumn season at William F. Maule Park at Windlestrae. This community festivity is brimming with musical performances, gastronomic delights, autumnal crafts, EMS demonstrations, amusements, and so much more!
Fall for Ardmore
On September 30, 2023, Ardmore showcases its second annual Fall for Ardmore event. The event promises a bustling atmosphere in Schauffele Plaza, adjacent to Tired Hands Fermentaria. From 2:00 pm to 6:00 pm, you can enjoy the best of downtown Ardmore, complete with shopping sprees, delectable food, enticing beer, live tunes and a trove of family-friendly activities.
Workhorse Brewing's Fall Fest 2023
Cheers to an enjoyable day at the Workhorse taproom alongside friends and family! Delight in autumnal brews, soak up live tunes, browse through various vendors, and watch the young ones revel in kid-centric activities.
The Legend of Sleepy Hollow at Valley Forge
A rendezvous with Ichabod Crane awaits at Valley Forge's dramatic retelling of The Legend of Sleepy Hollow. Perfectly setting the tone for the Halloween season, this classic by Washington Irving will have visitors on the edge of their seats. And for the curious souls, a tour of the mansion is on offer before the performance.
All Hallows' Eve Fall Festival
Valley Forge invites families to indulge in old-fashioned autumnal merriment. Kids can engage in craft-making, pumpkin painting, apple pressing and more. The highlight? A tractor-pulled hayride that offers picturesque views of the meadow.
Boo at the Elmwood Park Zoo
The Elmwood Park Zoo's annual Halloween haunt is an enchanting experience for children and adults alike. From a spirited costume parade to treat stations scattered across the zoo, there's magic at every corner.
Montco truly is a canvas painted with the rich hues of history, culture, and the enchantment of autumn. Its allure goes beyond just seasonal festivities—it offers a lifestyle that seamlessly blends nature's tranquility with modern-day conveniences. If you've ever imagined residing amidst such splendor, let us turn that dream into a reality. Reach out to Hallmark today, and take the first step towards making Montgomery County your forever home. Let Montco's beauty not just captivate your heart, but also be the backdrop of your everyday life.